Dr Colin Tso
MBBS PhD FRACP FCSANZ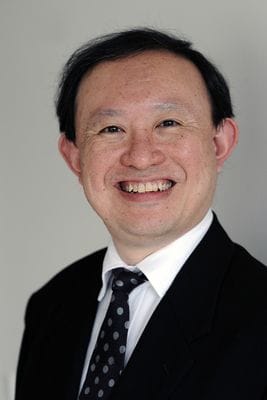 Consultant Cardiologist
Clinical Senior Lecturer, Faculty of Medicine & Health Sciences, Macquarie University
Clinical Senior Lecturer, University of Sydney
Adjunct Senior Lecturer, School of Medicine, University of Notre Dame
VMO, Sydney Adventist Hospital
VMO, Macquarie University Hospital
Dr Tso is a graduate of Sydney University, completed his cardiology training at Westmead Hospital and obtained his PhD (University of Sydney) in the study of atherosclerosis. He is a registered CT coronary angiography specialist. Dr Tso has extensive experience in basic vascular biology research including in-stent re-stenosis and atherosclerosis. He was a post-doctoral research fellow at Health Science and Technology Division jointly operated by Harvard University, Harvard Medical School and the Massachusetts Institute of Technology, USA.
Upon returning to Sydney, Dr Tso has performed pioneering work at the Heart Research Institute, studying the contribution of endothelial progenitor and blood monocytes to endothelial turnover and atherosclerosis. His work is highly cited and he was awarded the Royal Prince Alfred Hospital Cardiologists' Young Achiever Award for Excellence in 2006. Dr Tso has a particular interest in imaging and management of coronary atherosclerosis.
Dr Tso is a Clinical Senior Lecturer , Faculty of Medicine and Health Sciences, Macquarie University and an adjunct senior lecturer at the School of Medicine, University of Notre Dame, Australia.
Dr Tso consults in our Epping and SAN suites. He speaks fluent Cantonese.