Professor Hosen Kiat
MBBS (Monash), DMedSc (UNSW), FRACP FACP FACC FCCP FCSANZ FASNC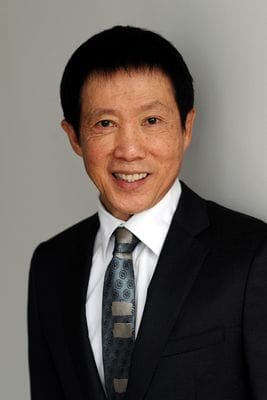 Consultant Cardiologist

Medical Director, Cardiac Health Institute
Foundation Professor of Cardiology, Faculty of Medicine & Health Sciences, Macquarie University
Conjoint Professor of Medicine, University of New South Wales
Conjoint Professor of Medicine, Western Sydney University
Adjunct Professor of Molecular Imaging and Nuclear Medicine,
School of Dentistry and Health Sciences, Charles Stuart University
Professor Kiat graduated from Monash University. He did his medical internship and residency at the Alfred Hospital, Melbourne and his general, interventional and electrophysiology cardiology training at the Alfred & Austin Hospitals, Melbourne and Westmead Hospital, Sydney.
He was appointed full-time staff cardiologist and Director of Cardiac Imaging Research at the Cedars- Sinai Medical Centre, UCLA School of Medicine, LA where he acquired millions in research grants and published more than 200 research publications in the field of cardiovascular medicine.
He is a Diplomate of American Boards: Internal Medicine, Cardiovascular Disease, Nuclear Medicine and Cardiovascular Disease - Subspecialty Cardiac CT.
Professor Kiat has research groups at WSU, Macquarie University, UNSW and Charles Sturt University. To view his current research activities and his publications, please follow the link:
http://www.researchgate.net/profile/Hosen_Kiat/
Professor Kiat consults in our Epping and SAN suites. He speaks fluent Mandarin and Indonesian national languages and is well versed in Southern Chinese dialects (Hakka, Cantonese) and Java's dialect, Bahasa Sunda.